Coinbase Wallet Supported on GameFi.org - Where User Experience is No Longer Limited
SEKIE
Oct 25, 2022•2 min read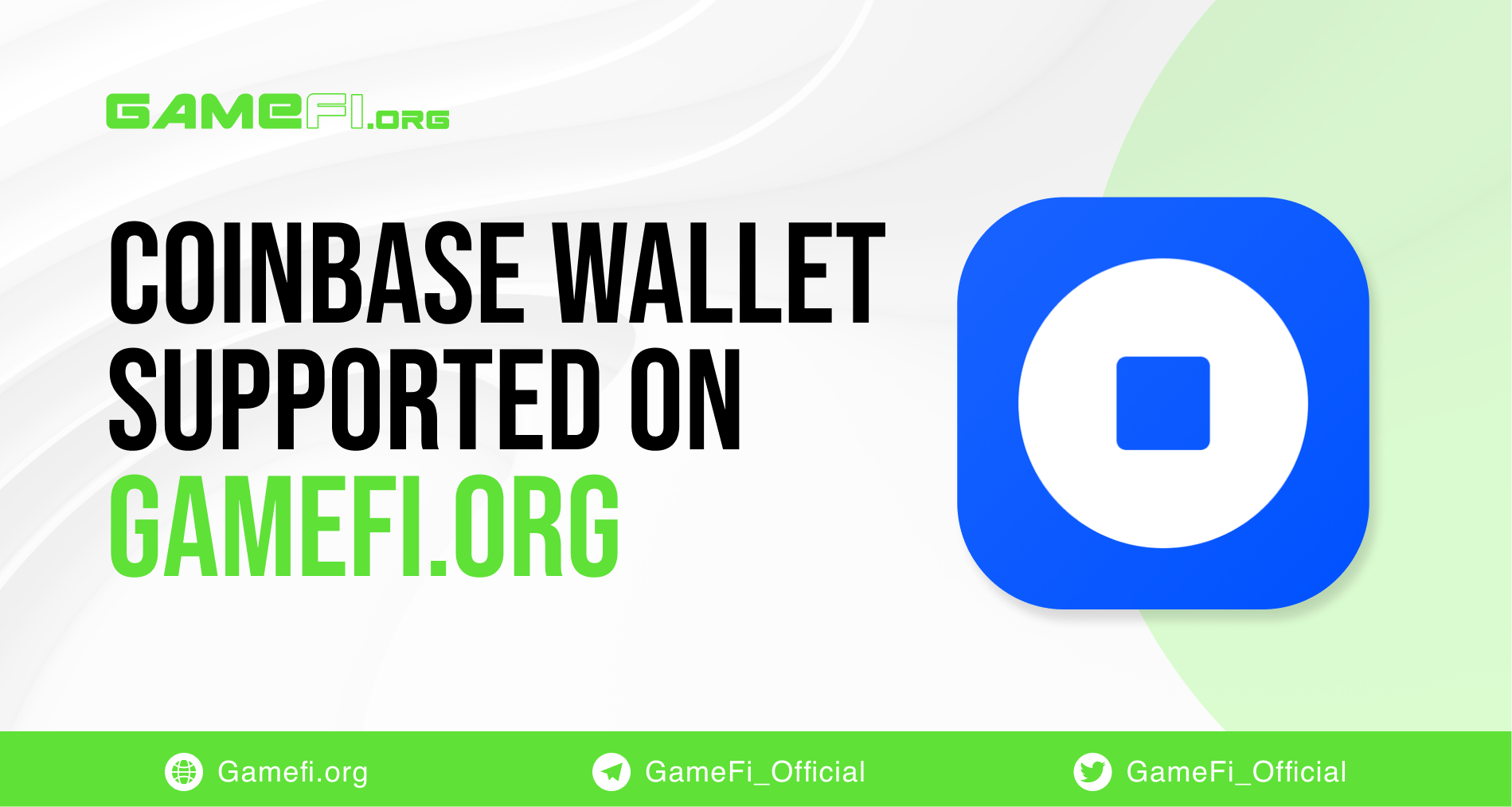 GameFi.org is delighted to announce that we officially supported the Coinbase Wallet on our platform. Thanks to the integration of a new wallet, we aim to diversify the user experience and bring more convenience to the current Coinbase wallet users. Let's explore the Coinbase Wallet and its outstanding features.
Coinbase Wallet Overview
Coinbase Wallet is the cryptocurrency storage service of the Coinbase platform – one of the leading cryptocurrency exchanges in the world. The Coinbase Wallet is designed with modern security technology, thus it can ensure maximum security of users' accounts. In addition, Coinbase Wallet is easy to use and has become one of the most popular cryptocurrency wallets these days.
Outstanding Features
Coinbase Wallet is a product of a reputable exchange with many years of experience. Thus, it owns lots of amazing features and brings many benefits to users, particularly:
Top-notch security: The wallet is packed with robust security and ensures that its "hot wallet" status does not lead to hacking incidents.
Multiple cryptocurrencies and NFTs management: It can manage private keys and store users' cryptocurrency wealth directly in their devices.
Hardware wallet compatibility: It is compatible with hardware wallets such as KeepKey, Ledger, and Trezor.
Coinbase Wallet mobile App: Users can download Coinbase Wallet App on their mobile phones and connect their wallets with GameFi.org to experience our ecosystem.
GameFi.org Supports Coinbase Wallet
GameFi.org is delighted to support Coinbase Wallet on its platform. From now on, users can extend their experience while connecting the wallet within the GameFi.org ecosystem. Joining IGO/INO, trading on GameFi NFT, or staking $GAFI is no longer limited to Coinbase Wallet users.
How to Connect Coinbase Wallet on GameFi.org
<A tutorial video will be available soon>
About GameFi.org
GameFi.org is a one-stop destination for web3 gaming. We aim to build digital communities and manage virtual economies for mainstream adoption. GameFi.org offers a suite of solutions covering the entire games and gamified projects' lifecycle, following a vision of one digital platform, and one virtual identity requiring zero blockchain knowledge. Visit https://gamefi.org/ for more information.
Twitter | Telegram Channel | Main Chat | Discord | Facebook | LinkedIn | YouTube
Tags
Author
SEKIE
I do not Direct Message you first but I Direct Your Heart ❤️.